Solutions for inhouse customer service
Your direct line to the customer
Good customer service is the best way to stay in direct contact with your customers and achieve the highest level of customer satisfaction. ReplyOne provides you with all the necessary features to keep service quality at the highest level.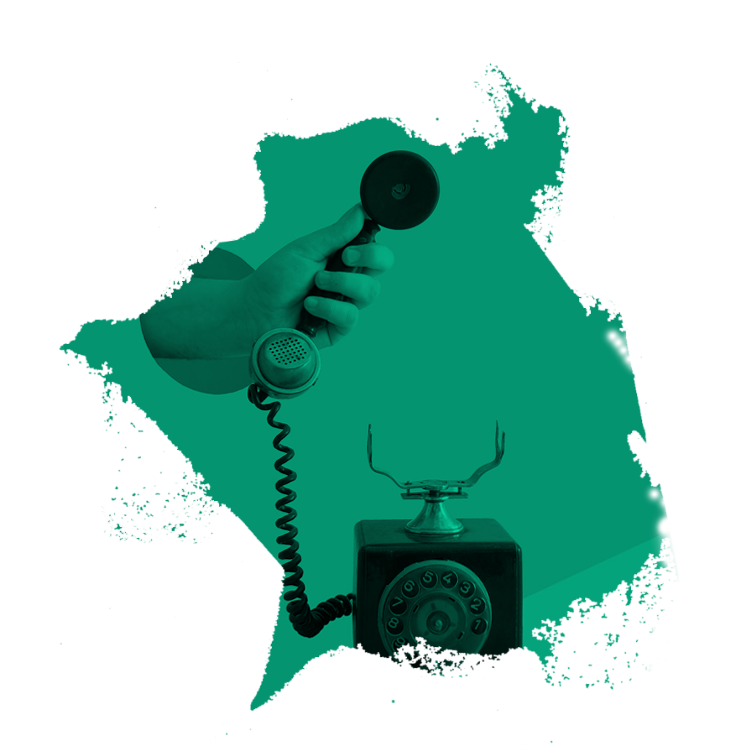 What you should pay attention to?
Important functions for in-house customer service
With ReplyOne you retain full control over your inhouse customer service. You define how your service teams are assigned and according to which criteria they are deployed. Your employees know your product, your service and your company processes best. They can therefore respond quickly and competently to requests. With our AI-based customer service software, you process your customer inquiries quickly and precisely. And thus relieve your service team.
Multi-client capable for perfect customer separation
As a company, do you take on different market roles externally? For example, are you a supplier with the areas of network and sales? With ReplyOne's mandate separation you create the necessary legal certainty.
Cleverly control visibility of sensitive data
Not every employee is allowed to see all data and information? With the Access Control List plugin you can restrict the visibility of documents. You define by whom which processes may be executed or by which employees modules may be used.
All customer data at a glance
With the CRM Connector content such as e-mail address, name and address information of your customers is identified directly. In addition, customer data from your CRM system is enriched. This saves your employees the trouble of searching for contacts and they don't have to worry about contact maintenance - everything happens automatically. This avoids copy-paste errors and allows the service team to focus on the important tasks.
Extend the ReplyOne user interface
With our Web extensions you have the option to extend the ReplyOne user interface, for example to fully integrate web-based third-party systems. You determine which functions should be directly available. Our experts are there for you and make you fit.
Smart control of external service providers
If you work not only with your own service team but also with external call center service providers, the data security of your company is particularly important. With ReplyOne you can easily integrate your service providers and control them via defined rules. This way they only see what they are supposed to see. You can also perfectly secure secret data such as internal contracts.
This is what our customers say
"We have become significantly faster and have greater transparency. ReplyOne was and is a real productivity gain for us."
Franco Aleo
Managing Director, PVS Relationship Services GmbH & Co. KG
"ReplyOne is definitely a relief. In the past, emails were stored on the server and then assigned manually in a complicated way. The easy handling is great, saving work in the follow-up."
Sebastian Groth
Senior Project Manager, Neodigital Versicherungen ag
"In Badenova's customer service, the focus is on the customer. To ensure that everything runs smoothly, our service team is supported by ReplyOne. Sematells´ response management solution from Sematell covers all contact channels and makes the employees' work in customer service easier. This reduces routine tasks and frees up time for complex issues that require explanation."
Janine Purjahn
Head of Customer Service, badenova ag & co. KG
"With ReplyOne, we've managed to reduce the turnaround time of customer inquiries from 59 to 31 hours in two years."
Torsten Rudolph
Head of Customer Service Frankonia Handels GmbH & Co. KG
"It depends primarily on the wishes and requirements of our customers which channels we process with ReplyOne, because opening up new channels is possible at any time with the support of Sematell's developer team. This was also important to us when we selected the right software."
Christian Reischl
IT & Telecommunications, Market Calling Marketinggesellschaft m.b.h.
"We have become much more efficient and have a very good overview of the timing, number and type of requests thanks to the statistics within the reporting functionality."
Bettina Gnad
Department Manager Customer Service, Peter Hahn AG
"We were able to reliably automate our processes with ReplyOne. As a result, we are now significantly faster and have been able to maintain transparency over communication with the individual customer. [...] I certainly don't know of any solution that does this better so far."
Bastian Seibt
Senior Business Development and Operations Manager, Customer Service, Finanzcheck GmbH