Solutions for call center service providers
One call center software for all cases
Service. Sales. Support. Various industries. B2B & B2C. With our customer service software ReplyOne you can meet the diverse requirements of your clients.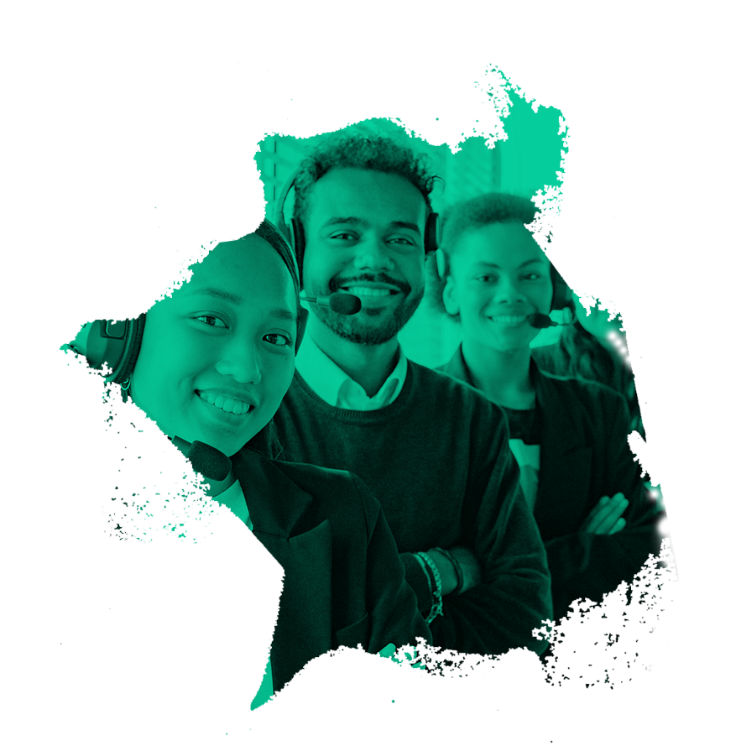 What you should pay attention to?
Important functions for call centers
With ReplyOne, service teams work in a structured and productive manner - for a wide variety of clients from different industries. When customers contact you, they expect to be helped optimally and in a short time, because Customer Service always has the goal of the fastest problem solution. With ReplyOne, your service teams work for different clients on just one user interface. 
Multi-client capable for clean customer separation
ReplyOne supports you with unique flexibility. Create different clients, divisions or countries as individual clients. The AI-based software separates your clients and thus offers you the necessary legal security. Your employees can also work for different clients in parallel - on different channels, with the best overview.
Optimal data exchange For full transparency
As a contact center, you often work on your clients' systems. If they use different CRM systems, it can become confusing and problematic. With our CRM Connector this is no problem! This creates the perfect standard interface into all common CRM systems. So you get optimal data exchange in real time.
COMPREHENSIVE KPIS FOR DETAILED REPORTING
Your clients expect transparent Reportings. With different clients, data collection can become chaotic. Not with ReplyOne! Here you can keep track of all information and data - separated by client - and at the same time provide detailed reports on processing times and other relevant key figures. Call up the KPIs for individual clients at any time with ReplyOne and keep an eye on your order targets - with full control.
Flexible administration For easy control
No matter how the teams are to be structured. ReplyOne offers flexible options: location-, skill- or team-based. Both flat and hierarchical structures can be mapped and organized with ReplyOne. Furthermore, authorizations can be defined granularly.
Browser-based - Always and everywhere up to date
With digitalization and unforeseen global situations, remote work has become more important. ReplyOne is a browser-based solution. So your call center employees can access the software anytime, anywhere and always work with the latest software version. All they need is a stable internet connection.