Social media in customer service
Social media channels are gaining importance in customer communication. ReplyOne shows you all comments and messages of your Facebook, Twitter or Instagram channels at a glanceChannelsThat way, you can react right away.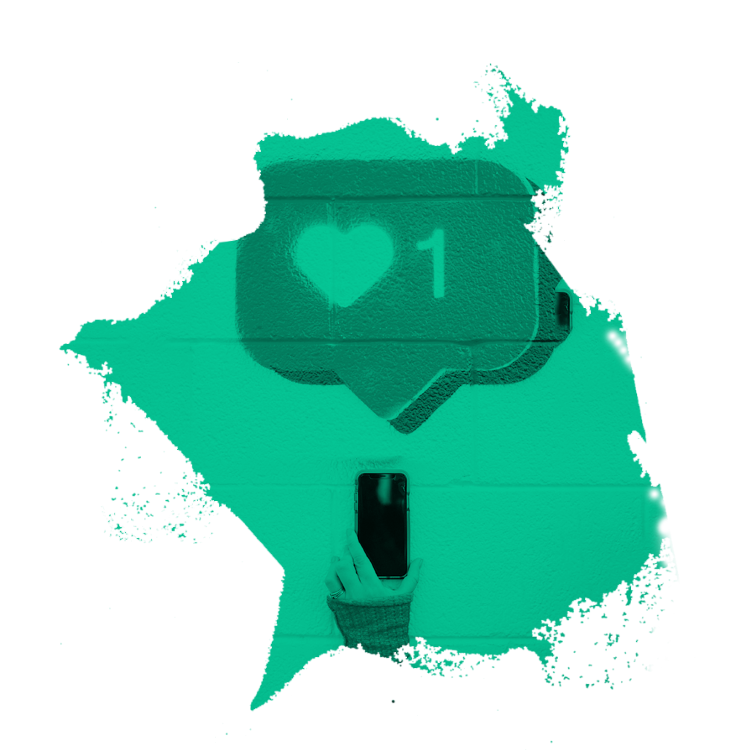 Connected customer service with social media
Connected with social media
Customers who are active on social media choose the fastest way to contact you. That's why Facebook, Twitter and Instagram are integrated into ReplyOne just like all other contact channels. In these cases, too, inquiries can be answered very easily with text blocks. On Facebook, you can respond to messages, comments or likes.
Cleverly categorized - Quickly answered
Customers who contact you via social media expect a much faster response than if they had sent an email. With ReplyOne, you can prioritize incoming social media messages to ensure a quick response. On top of that, clever categorization lets you identify immediately whether the message is a service issue, a sales inquiry or a comment. The ReplyOne categorization is optimized for short and medium-length texts and is therefore perfectly suited to correctly assign social media requests.
Communicate with emojis
Social media users love emojis – ReplyOne does too! This is how you keep communication authentic and appropriate to the medium.
ReplyOne can do even more: On Facebook, ReplyOne even recognizes whether it is a review, a comment, a post or a message – allowing four different message types to be processed specifically.
The e-mail - front-runner in customer service
The customer service world has gone digital. E-mail has replaced the telephone as the most important communication channel. Meanwhile, 80% of communication with customers takes place via the e-mail channel. This sheer mass requires maximum efficiency. This is where ReplyOne takes over.