Directly in advance: what counts with us is your experience!
Are satisfied stakeholders and a good product your top priorities?
Then be sure to read our call for applications!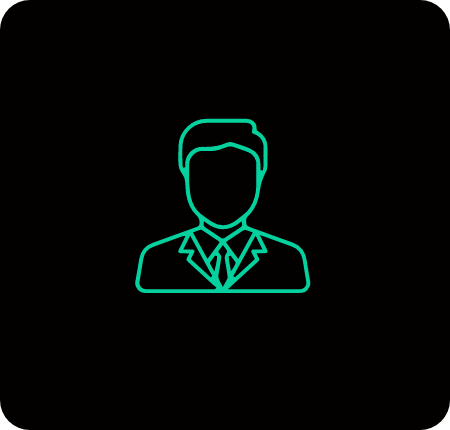 Permanent position | full-time | Saarbrücken in (part-homeoffice) - or remotely
As Product Owner ReplyOne you are an integral part of our agile software development process
You work with the Lead Product Owner and your Scrum team to develop and prioritize upcoming features and formulate appropriate epics and user stories for upcoming sprints
The execution of knowledge transfers and in-depth workshops for the sales and consulting team is also part of your responsible functional areas
You take over the technical responsibility as a product owner in the agile Scrum team in collaboration with design, development and quality assurance
You coordinate with the Lead Product Owner and other Product Owners
The formulation of solutions in the agile team based on customer requirements and the coordination with stakeholders are also part of your tasks
You are also responsible for backlog refinement and sprint planning for "your" Scrum team.
You act as a contact and discussion partner (m/f/d) for all queries during implementation and quality assurance
Completed studies in the field of business information systems, business administration or related fields
At least one year of professional experience as a product owner in software development or comparable experience
High social competence and good communication skills
Strong analytical, strategic and coordination skills
Leadership attitude and high motivation skills to also lead virtual teams
Sematell is a specialized provider of professional contact center software for written customer service. The artificial intelligence-based response management software ReplyOne developed by us is one of the leading enterprise solutions on the market for customer service software with its precise topic recognition. ReplyOne can process queries fully automatically or suggest suitable response options to employees* - native in over 70 languages. Our team makes us distinctive - we employ highly specialized professionals from the fields of software development and artificial intelligence, but also creative minds, support professionals and organizational talents. Our goal is to grow nationally and internationally.
If we have aroused your curiosity, then send us your application now with your complete application documents, stating your salary expectations and your earliest possible starting date by e-mail to jobs(at)sematell.com.
If you still have questions, just call Angela Dürrmann at the phone number +49 681 85767-0 an.
At Sematell:
...an open and friendly working atmosphere is a matter of course. The pioneering spirit, the drive for innovation and cohesion characterize us.
... you are not thrown in at the deep end. You will quickly get to know the whole team and the processes through a personal induction plan.
... work-life balance is not just an empty phrase: working hours are flexible. Mobile working is part of our corporate culture.
... you will receive an attractive salary with revenue sharing through a company bonus.
... we cultivate an open and relaxed, but professional corporate culture in which we are all on a "you" basis.
... we grow and offer you many opportunities for rapid personal development.
... you can keep yourself up to date by accessing our online learning tool.
... you are entitled to 30 days of vacation and many special vacation days for personal events.
... you can start the week relaxed with a Monday breakfast with your colleagues in the office!