Artificial intelligence in customer service
How to avoid backlogs in customer service
by automating your workflow with artificial intelligence.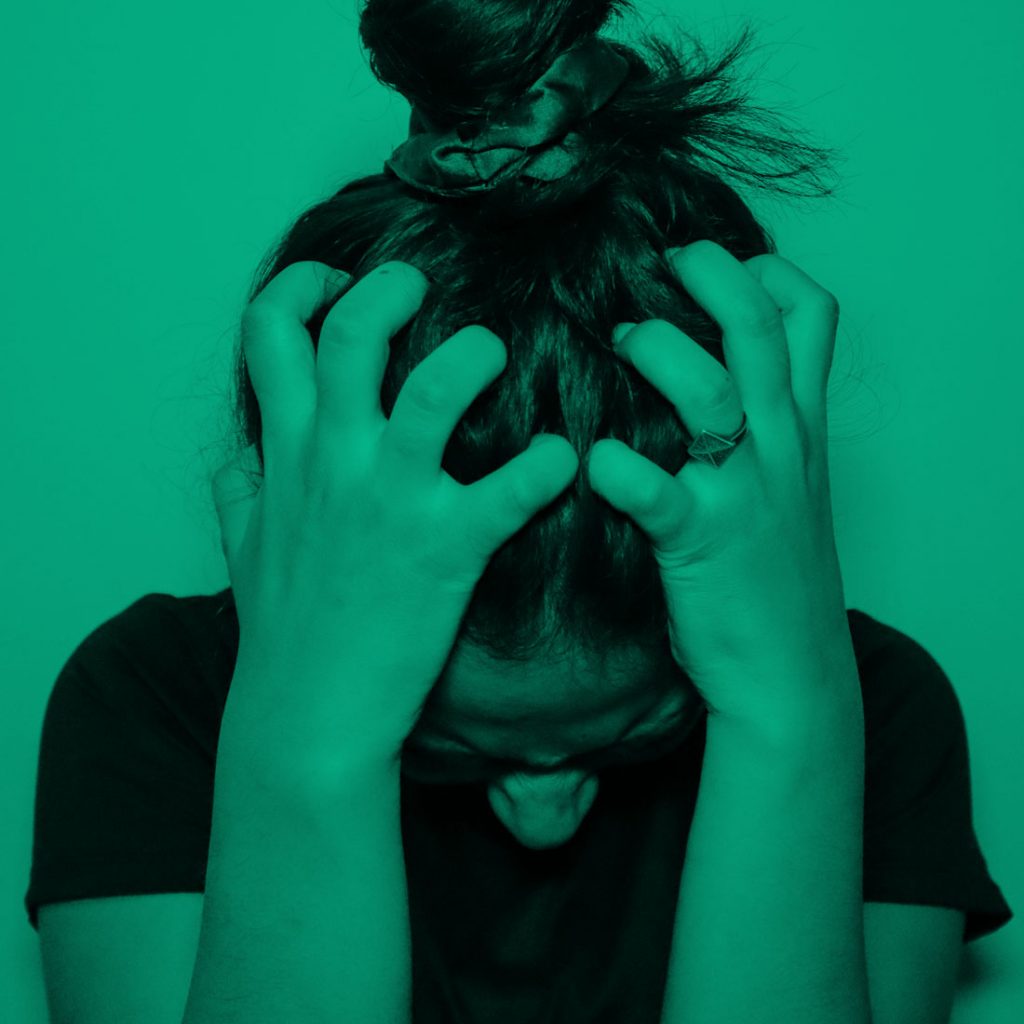 Imagine the following scenario:
Monday morning, the advance sale for concert tickets begins. Numerous music fans storm the box offices and join the queue. The staff are doing their best, but it's slow going. More and more people line up, from behind someone shouts why it is taking so long. A very impatient man walks past the waiting people and grumbles at the cashier. He is sent to the back again. A customer in a wheelchair cannot reach the card terminal for payment and is referred to another cashier. A customer actually wanted tickets for a metal concert. A group splits up among all the queues and agrees that the fastest person will get tickets for everyone. Pure chaos!
How a service backlog is created
Does this sound familiar? This is what everyday life looks like in many service centers. E-mails, text messages and chats arrive and end up in a queue. For each request, employees must first check what the topic is and whether they have all the information they need to give the right answer. Meanwhile, new messages arrive and are queued at the end of the queue - including urgent and important ones. Some customers repeatedly ask when they will finally receive an answer.
"We were looking for a stable and mature product - and found it with ReplyOne!"
Christian Reischl (responsible for IT and telecommunications at Market Calling)
How simple can good customer service be?
We show it to you live. Without obligation. Quickly. Individually.
Speed is becoming increasingly important to customers
According to a representative survey by the Customer Service Barometer 18% of customers expect a reply to an email in maximum three hours. Only 26% still accept a response time of over 24 hours - but even this time is often not achieved by many.
In a small sample, I recently searched Twitter for #servicewüste and evaluated 93 tweets. A quarter of them came from angry customers who had been waiting for a response for days or weeks. And the world is reading along.
A backlog, i.e. an unprocessed queue, can arise for many reasons. If customer service is understaffed, if a large number of inquiries suddenly arrive due to a product problem, or if a company is growing rapidly. But a sudden market change or even a hack can also be behind it. If the team has lost track of what has accumulated in the queue, the backlog is amplified by the snowball effect: angry follow-up requests, emails sent several times or escalating cases multiply the number of incoming messages and cost the service team time.
Customers and employees are stressed, customers are referred to other teams after a long wait because they got in the wrong line. And customers with special needs are recognized too late. Let's think of our wheelchair user again: by then she may have spent her money at other ticket stores. Unfortunately, the metal fan was unlucky - the concert is sold out by now. The customer is lost.
If the backlog is large, then it takes enormous effort to work through it. Some service teams then see their salvation only in leaving a certain number of inquiries unanswered so that they are not left panting after them forever. To stay with our image: They close the concert box office counters for a while, so to speak, and hope that interested or desperate customers will get in touch again. 
Avoid a service backlog with artificial intelligence
Unfortunately, service managers rarely have the opportunity to hire additional staff for processing. Especially since searching, onboarding and training are extremely time-consuming. This makes contact center software such as ReplyOne, which supports employees in sorting and prioritizing the queue, all the more valuable. Artificial intelligence analyzes the incoming requests: what does the customer want? Which category fits the request? It learns both from emails, chats, faxes and social media posts your company has received in the past. The AI also recognizes the subtleties of a request: For example, is a customer canceling a contract or just threatening to do so? Accordingly, her e-mail gets a higher or lower priority and is classified as a termination or complaint. ReplyOne then forwards the request to the employees who process this category.
Automate service processes with artificial intelligence
Of course, this does not reduce the number of initial concerns. But they are easier and faster to processThis is because the data is routed directly to the right employees and essential information is available immediately. Missing information and the customer history are made possible by the connection to the CRM system. found and are available to employees at all times. 
Work steps that do not add value are taken over by the software: employees can concentrate on solving customer problems, instead of looking up customer numbers and addresses and sorting cases into queues. The customer in the wheelchair and the metal fan would not have waited in the wrong queue.
How simple can good customer service be?
We show it to you live. Without obligation. Quickly. Individually.
More time for complex requests
ReplyOne, can process part of the backlog independently, because routine tasks, such as sending a copy of an invoice, can be handled completely by the software. You determine whether responses are sent completely automatically, whether service employees check them before they are sent, or whether ReplyOne suggests text modules that they can use and add to individually. 
In this way, speed and standardized quality can be combined with a personal approach. 
At the same time, the employees gain time for the demanding and complex tasks.
Irrelevant messages such as advertising and spam do not even reach the employees, because they are already sorted out in advance by ReplyOne. Which also reduces the number of incoming messages. Customer inquiries are answered quickly, completely and correctly through the connection to third-party systems. This reduces jostling inquiries and question-answer ping-pong. No one has to wait in multiple lines to increase their chances of getting an answer. 
Our artificial intelligence can be quickly trained in new situations
Particularly exciting for you: ReplyOne can respond to acute issues within a short time and with The training of a few learning data on a new topic, so that a backlog does not arise in the first place. This allows you to react flexibly to changes in the market or product problems. A fully automated process can be set up in a few minutes without connecting to another system, for example, to respond to a malfunction and send customers a link to an FAQ article. In this way you can create a Catch wave of requests before it crashes over you. 
Even as a new customer, you can reduce an already existing and huge backlog within a very short time. Together with you, we identify the most important topics and categories, define the associated processes and create text modules. In this way, all requests can be processed that can be answered with standard texts without accessing third-party systems. Subsequently, the third-party systems are connected and more complicated workflows are set up to support employees with more difficult inquiries. 
Take your customer service to the next level in three steps
Book a demo
Within 60 minutes you will get an insight into ReplyOne. How does Artificial Intelligence optimize in practice? Curious? Take a look.
Use AI in a targeted manner 
Experience how efficient and productive the processing of customer inquiries can be with our AI. Routine inquiries now take care of themselves.
Gain time for the essentials 
Complex requests can be handled by employees with time & concentration.
How simple can good customer service be?
We show it to you live. Without obligation. Quickly. Individually.