Automation in customer service
Customer service 2.0 has its own rules
How do I automate correctly?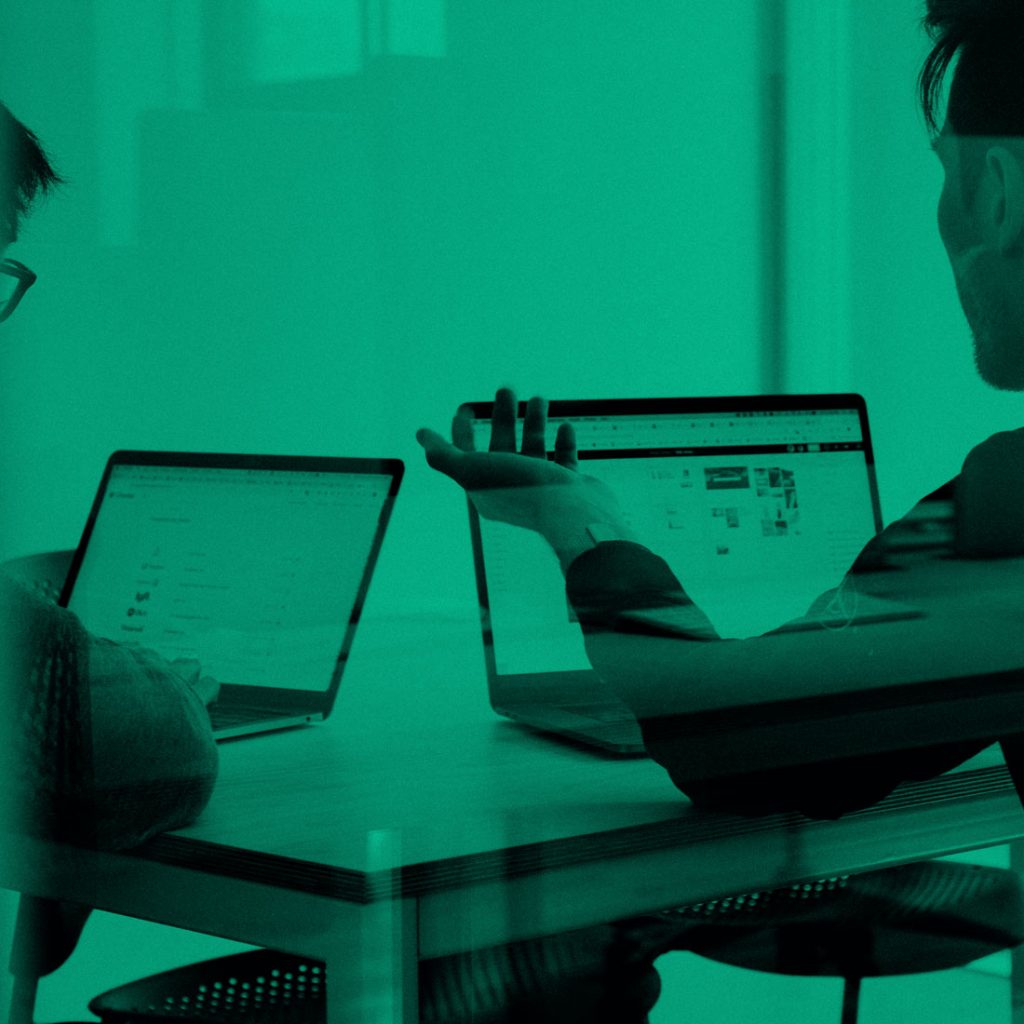 Do you also believe that in a few years we will only communicate with robots when contacting customer service from our energy provider or insurance company? Is this Hollywood fiction or a real prospect for the future? We think the idea of an AI taking over the entire communication with a customer in an automated way will probably remain a dream of science fiction writers in the future. On the other hand, the fact is that the future of "automated customer service" has long since begun - and it goes far beyond the use of chatbots. Smart solutions can significantly relieve the burden on your customer service and thus already raise customer satisfaction to a new, higher level.
Digitization has already changed customer communication to the extent that communication systems based on artificial intelligence can deliver the faster and more precise results in most cases. People are human - with all their strengths and weaknesses. Compared to humans, computers can perform routine tasks at a much higher speed and still deliver consistent quality.
However, pure text recognition programs quickly reach their limits. With customer inquiries, it is immensely important not only to understand the text or keywords, but also to recognize connections and understand the context. The response management solution ReplyOne from Sematell can do this.
The AI can do much more than 0 or 1
If, in addition to AI, the software has interfaces to other internal systems, such as CRM or ERP systems, employees also get a complete 360-degree view of the customer. This means that the background to a customer inquiry can be found and resolved quickly and effectively.
An AI alone, for example, would probably first recommend a restart of the device or suspect a fault in response to the mail to the provider "I have no reception on my cell phone". ReplyOne, on the other hand, checks the entire environment of a request and can take all relevant information into account. It is possible that there are open bills and that it is not a fault at all. Only when the system is sure, will a corresponding Categorization made and suitable suggested answers supplied.
Automated customer communication therefore offers companies enormous opportunities:
Customer satisfaction - More and more, faster and faster - this is the reality in service centers. The number of inquiries is increasing and customers expect a quick response. After all, they are used to this from their private use: Twitter, Messenger, mails ... The pace of communication is increasing. And making an inquiry is so much easier today than it was in the days of correspondence. At this speed, it's helpful to have software that responds extremely quickly and always with consistently high quality. What's more, it always remains friendly - even if the customer's email is sometimes less friendly. After all, an artificial intelligence is not aware of personal feelings.
Cost and time saving - If the software takes over routine tasks, the service employees have time for the complicated cases and can devote their full attention to the customers - which leads to an increase in customer satisfaction. Since the majority of service centers receive several thousand inquiries per day, the support provided by a AI-based Customer Service software is an enormous relief for them. The second advantage is that, in addition to customer satisfaction, employee satisfaction also increases. You kill two birds with one stone, so to speak, called 'automation'. And it definitely makes sense for companies to take action now and implement automation as quickly as possible. If you wait to see how things develop, you will lose valuable time to your competitors and, in the worst case, your customers in the long term. In addition, a later changeover can be considerably more expensive than today. Investing in customer service software is less cost-intensive than one might imagine. And it is worth the effort, the return of investment is quickly achieved. Don't miss the step into automated customer communication. The investment in an intelligent customer service software such as ReplyOne pays off with as few as five employees in the service center.
Efficiency - Call or letter - two ways for customers to describe their concerns. Once upon a time. Today, inquiries come in via a variety of channelsEmails, chats, telephone, Twitter, Facebook & Co. An AI-based software like ReplyOne bundles the channels in one interface, analyzes the topic of the request and assigns the message directly to the right employee. In addition, it can be determined in advance whether the AI will provide an automated response or whether an employee will take over the case - very specifically depending on the topic.
Our service centers have long been digitized. If you're keeping up with the times, get on board now and automate your workflow now. Don't miss out on integrating the future into your service today.
How simple can good customer service be?
We show it to you live. Without obligation. Quickly. Individually.